Herbalism is the vocation you take up to make HP pots. You can buy normal HP pots from NPC but with crafting your own there is also a chance of making 2 different types of pots, the + pots (which will heal you more than the normal HP pot of the same level) and the mana+hp pots.
Once you've hit level 4 Herbalism, you can take a "Expert:Herbalism:Affinity" title which gives you +5 affinity.
Herbalism uses the "FORAGING" sub vocation. So, if you would like to take Herbalism as a vocation it is recommended that you pick up Foraging as your sub vocation.
You can make potions after foraging the materials that you need and a furnace. Different levels of pots you make will need a different level of furnace.
Novice Furnace 89 bronze
Apprentice Furnace 1 silver 69 bronze
Gatherer Furnace 3 silver 23 bronze
Worker Furnace 5 silver 35 bronze

Getting to Herbalism level 6 takes 187750 points.
Levelling Herbalism up to level 6 will also open you up to the Banner event which you can compete with other people for a "TALES OF WELLS" which is an item that gives your pet 386 million experience.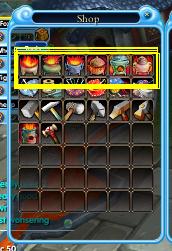 Level 15 Small Health Pots
Level 30 Medium Health Pots
Level 45 Large Health Pots
Level 60 Great Health Pots
Level 75 Superb Health Pots
Level 90 Perfect Health Pots

You can also craft
Wisdom Powder --> increases characters resistance
Wine of Tenacity --> increases accuracy
Conqueror's Potion --> increases critstrike bonus
Power Powder --> increases strength
Wine of Life --> increases characters HP
of different levels as you level up.